This tag is originally from Blogs of a Bookaholic, but I found it on Paperfury's blog, and couldn't wait to do it myself! I mean, who isn't a fan of pancakes and cute foodie book tags?
The Rules:
Link back to the original creator in your post (Blogs of a Bookaholic)
Feel free to use any of my pancake graphics in your post or create your own!
Tag 5 other people at the end of your post and let them know you've tagged them.
---
I'm sure it's no surprise, Strange the Dreamer by Laini Taylor. This book has such beautiful world-building; it's incredible. It left me completely awestruck and in dire need of more. This story follows Lazlo Strange, a librarian's apprentice that dreams of the mythical city of Weep and all its wonders. Especially the fact that the city's real name slipped from everyone's memory 15 years ago. This book has more magic and fantastical creatures than it knows what to do with, and it want to share them all with you. If you haven't read this book yet, I definitely recommend it.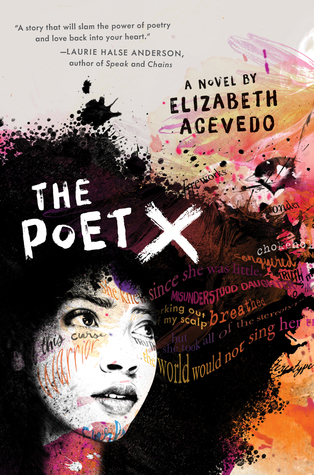 So, I recently finished The Poet X by Elizabeth Acevedo, and the reminds me exactly of Xiomara. She is quick to throw words and fists, if need be. She doesn't let anyone make her feel less and will beat anyone up who tries. Also, anyone who messes with her soft twin brother gets a knuckle sandwich. The prose-based novel is written in a slam-poet style and it packs a punch. Xiomara goes through a tough time as adolescent and wants to question everything; especially her mother's imposed religious ideals. (More on this later.)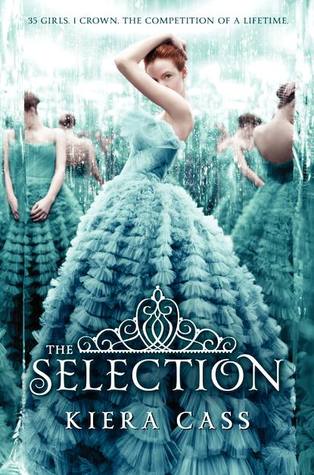 Okay, so I recently binged The Selection series by Kiera Cass for the 3rd time and I can easily say they will be a guilty pleasure read for a really long time. I've realized that this series is basically a YA version of trashy romance novels; meaning that its full of clichés and drama and swoony feeling and it's addicting as hell. I've even heard The Selection described as a Dystopian version of the Bachelor. If you understand what that means, I shouldn't have to say anything else.
The Wall of Winnipeg and Me was one of the first Mariana Zapata novels I read, and it introduced me to the whole new world of The Slow Burn Queen. Mariana Zapata is the absolutely best slow-burn writer I have ever read. She writes them so well that you are constantly stressed over the whole situation and you stay that way until she decides to give you relief. The raw chemistry of her characters is incredible and intense and leaves you feeling drained after binging a 600-page book. Also, Mariana Zapata is a self-published author and her book synopses' never give away major plot points (which I appreciate).
AHHH. Red, White & Royal Blue by Casey McQuiston absolutely rocked my world. This book is like if I made a wish for a book that has all my favorite things. It has heavy sarcasm, pop culture references, swoony emails, stressful sneaking, unapologetic friends, shenanigans, and a romance that makes you feel all squishy. There is literally nothing I disliked about this book. I want everyone to read this book and fall in love!!
If I'm Being Honest­­­ by Emily Wibberley and Austin Siegemund-Broka is a retelling of Shakespeare's Taming of the Shrew. The main character, Cameron Bright, is a classic, gorgeous, mean girl at the top of the popularity pyramid, but after a complete display of her bitchiness she sets off on a journey to "tame" herself. It's a really great story because you see the real Cameron come out in pieces as she realizes that she doesn't have to be anything like her parents.
Wilder Girls by Rory Power was a complete surprise to me. It's a gripping tale of an isolated girls school trapped under quarantine after a mysterious virus starts mutating the students and killing the adults. This book unravels like a puzzle; the whole picture doesn't snap together until the final piece is revealed, but that didn't stop me from trying to guess the ending. Wilder Girls is a roller coaster of thrill, intrigue, and a little bit of gore. It's out July 9th!
I believe the first time I read The Hating Game by Sally Thorne I was very skeptical of the pairing of Joshua and Lucy…or maybe it was the hate-to-love trope that's at the center of this novel that I was doubting? Either way after some apprehension, the tangible chemistry between them took me quickly away from my skeptical ways and into a binge-reading of this book. The Hating Game was the first NA Romance book that I had ever read, and honestly it left a pretty high standard to follow. Read it.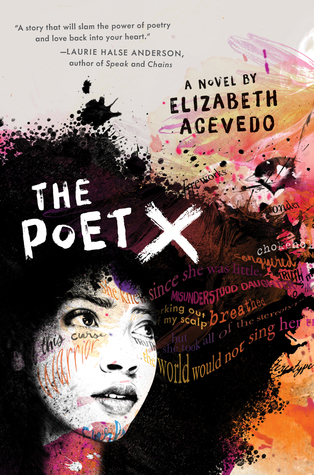 Okay, so we're back to The Poet X by Elizabeth Acevedo, but this time were focusing on Xiomara's mom. I was shocked by how disgusted I was when Xiomara's mom decided to get her parenting on. She was cruel, intolerant, and straight out abusive to Xiomara. I don't understand how the rest of the family didn't step in. Her mom is an angry, unpleasant human being who has turned bitter from life's events and has that leech into her religion views, which she forces on Xiomara relentlessly.
So, I listened to the audiobook of Heretics Anonymous by Katie Henry and I just have to say, the diversity is way intense, but maybe not in the usual way? So, this book follows Michael, an Atheist high school boy that gets dropped into the middle of a Catholic school after his family moves across the county (again). He thinks all hope is lost on the friend front, until he meets Lucy. She takes pity on him and brings him into the fold of Heretics Anonymous; the misfits that don't seem to align with the school's idea of religion. There's all sorts of diversity here and a lot of hijinks as well. The narrator of the audiobook also uses the perfect amount of sarcasm for my tastes.
---
I tag any one who wants to do this tag!
Thanks so much for reading! I hope to do more foodie book tags in the future, so keep your eyes peeled!
xoxo, Bree