Tree and I did a Valentine's Day book tag for Romance Week last year, but I stumbled upon a this different version on Kristin Kraves Books. Book tags are always fun so I thought that I would do this one too! Since this is a Valentine's Day tag, I did try to keep my answers somewhat romantic in circumstance.
---
1. Stand Alone Book You Love
Tell Me How You Really Feel – Aminah Mae Safi (review)

So, this was one of my last reads of 2019, and I absolutely devoured it! Rachel and Sana are just too freaking cute, well, when they aren't at each other throats. This hate-to-love standalone features strong female characters who clash over their perceived differences and come together when it matters. It's also set in Los Angeles, so I enjoyed all the familiar locations and evident commiseration over trying to find parking.
2. Dystopian Book You Love
The Selection – Kiera Cass
This series is basically the Dystopian Bachelor (haha foreshadowing). I just always enjoy reading Maxon and America's love story. It's so weird in it's path and yet really enjoyable to watch develop. Plus the drama of 33 girls competing for 1 guy is always a fun, dramatic, and messy time.
3. A Book That You Love But No One Else Talks About
Sourdough – Robin Sloan (review)

I totally stumbled upon this book with zero info and absolutely loved it. It's a weird mixture of science and cooking that you wouldn't normally expect, but actually works? Unfortunately, I've never heard any one else talk about it and no one I know has read it. *obsesses in silence*
4. Favorite Book Couple
Jude & Cardan from the Folk of the Air series
Oh look I found another way to mention my new favorite series! Its been exactly zero posts since the last time I brought it up. Anyways, I love Jude and Cardan's  hate-to-love romance with all their wicked betrayals and surprisingly sweet moments.
5. Book That Other People Love But You Haven't Read Yet
An Ember in the Ashes – Sabaa Tahir
I know next to nothing about this series, except that it's one of Tree's favorites and she's always recommending it to me. (I'm sorry Tree! There's just so many books in my looming TBR.)
6. A Book With Red on the Cover
Not the Girls You're Looking For – Aminah Mae Safi

This book is a tale of fearless girls, messy friendships, and figuring out your way in the world. I really enjoyed the characters because they were realistic in their mixed levels of maturity, and their relatable choices.
7. A Book With Pink on the Cover
Tweet Cute – Emma Lord
I absolutely loved this book. It's addicting, really. Pepper and Jack are both realistic, relatable, lovable, and the chemistry between them is fantastic. I found myself laughing over their witty back-and-forth for most of the book. Also, a lot more happens in this book than I was expecting. The storyline is quite complex for a contemporary, and everything flows together perfectly. The story shifts, and you don't even really realize it.
8. You were given a box of chocolate what fictional boyfriend/ or girlfriend would give them to you.
LEVI NO LAST NAME, of course. [from Fangirl]

LEVI IS MY FAVORITE BOOK BOYFRIEND, KAY? He's just so soft and snuggly. Also, with Levi it would probably be a fancy Starbucks drink with all the stops, instead of a box of chocolates. Check out our Book Boyfriend post from Romance Week 2019 to see our Top 5!
9. You are single on Valentines Day. What book would you read? What TV show would you watch? What movie would you watch?
Book – Red, White & Royal Blue – Casey McQuiston (review)

My favorite romance read of 2019! I read it twice last year, actually. There's really nothing I can add about this book that you haven't already seen people screaming about everywhere.
TV Show – Bachelor/Bachelorette

Yeah, it's trash TV, but I can't seem to pull myself away from it. Also, Chris Harrison is a treasure, and such a Dad.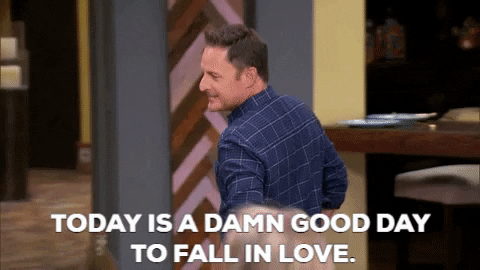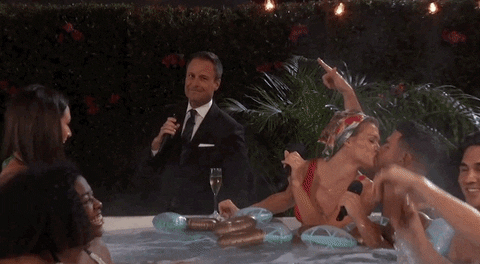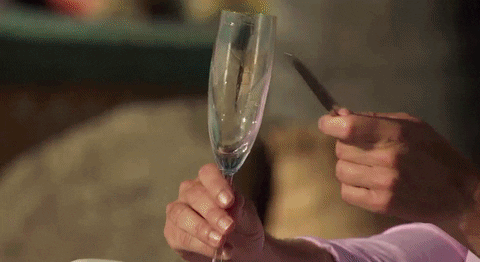 Movie – 27 Dresses
This movie is my all-time favorite rom-com! I don't know why, but it just really hits home? Plus James Marsden and Katherine Heigl are too cute and I love a good outfit montage, or in this case, a bridesmaids dress montage.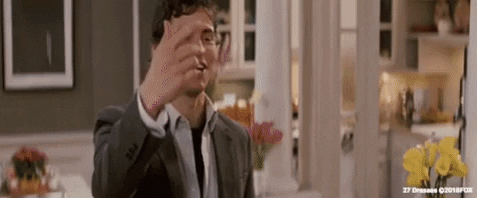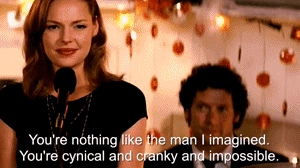 10. You are in the book store. All of a sudden you get shot with an arrow by Cupid. What new release will you love?
The Kingdom of Back – Marie Lu
Since I already talked about Tweet Cute, I'll pick the next release I'm most excited about, which is The Kingdom of Back. It comes out March 3rd!
Thanks for reading!
xoxo, Bree