When I saw Cielo talking about writing an Enola Holmes book tag on twitter, I immediately asked to be tagged. I really loved the movie (like I had a feeling I would) and I'm definitely hoping for more in the future (pretty please, Netflix?). In the meantime, I will likely be picking up the books and in the even more immediate future, there is this lovely book tag!
---
Rules
List the rules and the prompts of the tag in your post
Thank the person who tagged you and pingback to their post
Give credits to the creator of the tag, Bellerose Reads, and pingback to her post.
Tag at least 5 people to do the tag.
---
Prompts
1. Enola Holmes – An independent and smart female protagonist
Pippa Fitz-Amobi from A Good Girl's Guide to Murder – I absolutely love Pip! She's so clever and smart and she doesn't make any of those stupid mystery book mistakes!! So refreshing. I honestly have never enjoyed reading a character more…and writing this blurb has legit made me want to recheck out the audiobook from my library. (See my full review here.)
2. Sherlock Holmes – You're favorite mystery/thriller book
In a Dark, Dark Wood by Ruth Ware – This was the first mystery/thriller that I ever actually enjoyed. It's like a thriller plus. There's a convincing plot behind all the spooky suspense that helps make it more interesting and less transparent. This book turned Ruth Ware into an instant-read author for me, which is really rare outside of the romance & contemporary genres. I'm currently at 3 out of 6 Ruth Ware books read, and am anxiously awaiting my library loan for her new book, One by One.
3. Eudoria Holmes – A character that defies the rules of their society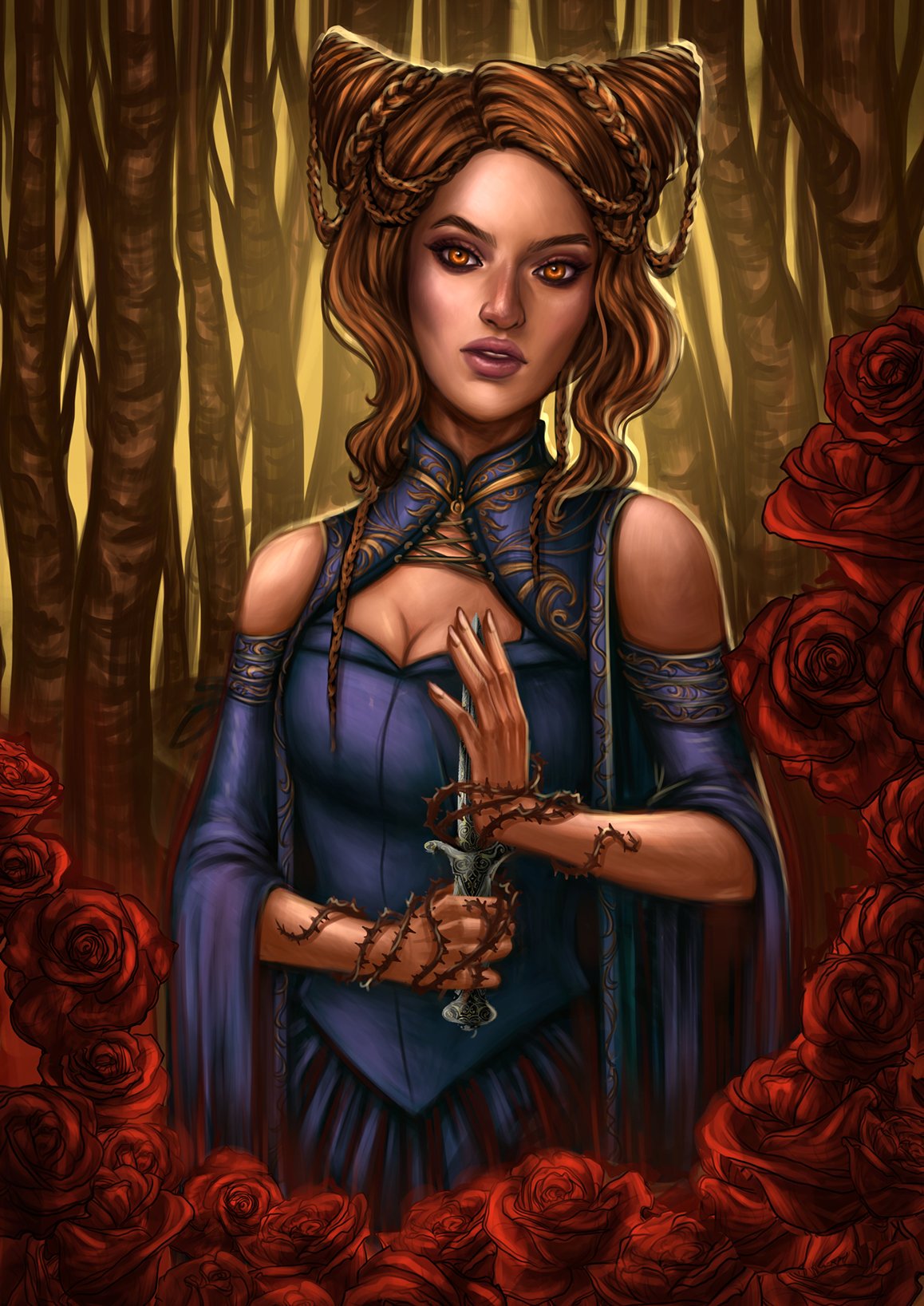 Jude Duarte from The Folk of the Air series – I feel like I don't really need to comment on my choice? I mean, even people who haven't read the series know that Jude does whatever the hell she wants, and that she's stabby, stabby when she does it.
4. Mycroft Holmes – The most annoying character you know
Locke from The Folk of the Air series – I hate Locke and he gets what he deserves. That's all I have to say on that.
5. Lord Tewksbury – A character you want to protect at all costs
Jo Jones from Something to Talk About – I JUST WANT JO TO BE MY BEST FRIEND. She's so soft and adorable and just deserves the best, okay? *tears up* (Read my review of STTA here.)
6. Inspector Lestrade – A loyal side character
Iko from The Lunar Chronicles series – I love Iko!! She is like my favorite character from the series. (It's actually a three way tie between Iko, Captain, and Cress, but it's fine.) I'm currently rereading the series and I cannot wait til book three when Iko & Captain team up and wreak havoc. 
7. Miss Harrison – A book that aged like milk
Size 12 is Not Fat  by Meg Cabot – I wouldn't say this book aged like milk necessarily, but it definitely reads like the mid-2000's. It's weirdly like seeing into the past? I don't know any other way to describe it. It also brings me right back to my high school library, where I first picked up this series.
8. Linthorn – A book or character you hated from the very beginning
American Royals by Katharine McGee – I have a whole rant about why I didn't enjoy this book, but I will save you from it by saying this: You would think that a book about an AU where America instated a monarchy instead of a democracy, would focus on all the nitty gritty historical ripples. BUT IT DIDN'T. AT ALL. Instead it came off as a story about petty, spoiled royals and their HEAPS of drama and bad decision-making.
9. Edith – Your favorite book with Black rep
Clap When You Land by Elizabeth Acevedo – Hello. I love all of Elizabeth Acevedo's books and really they should all be listed here. But since I've read CWYL twice this year, I will go with that one. (Mini review here.) Elizabeth Acevedo's writing is so illustrative and lyrical, especially when it's written in verse. I feel like she's able to get across more meaning with fewer words.
---
Tagging
I tag anyone who wants to do this tag!
Now I'm off to go rewatch the movie. Happy reading!
xoxo, Bree